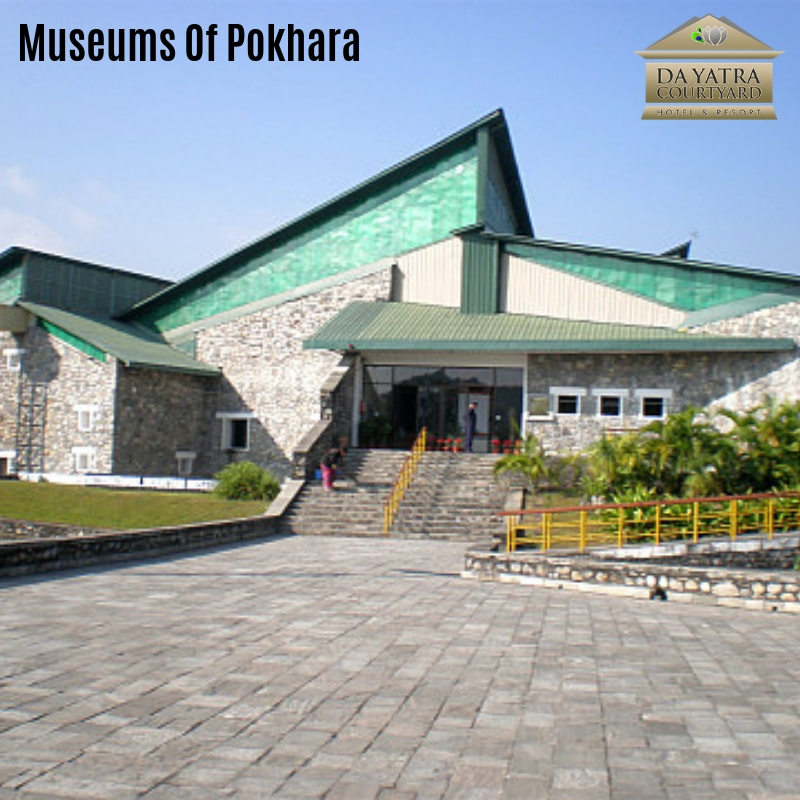 Museums in Pokhara
Museums are always a fascinating places to visit and luckily Pokhara will not fail you if you love to visit museums. Museums in Pokhara are unavoidable landmarks that need to be visited if you are in Pokhara or advancing for Annapurna Circuit Trek in Nepal. Here is the list of few museums that are must visit for whenever you are in Pokhara.
1. Annapurna Museum, located inside the P. N .Campus, is a Nepal's only one butter fly museum. The museum has preserved more than 500 species of butterfly and many species of birds. It is popular among the scholars and researchers. Likewise,
2. Pokhara Regional Cultural Museum, at the city centre, is the best site to observe and experience the culture and tradition of different ethnic communities of Nepal.
3. International Mountain museum is only one museum in the world to preserve mountaineering history and equipment used by different climbers since the mountaineering history began. Inside the museum compound there is a climbing wall and a replica of Mt. Manaslu Himal as well.
4. Gorkha Memorial Museum keeps a collection of Gurkhas' brave history as well as the equipment, dresses and medals associated with them. While roaming around the landmarks of Pokhara, just make a short visit at this site and know how Gurkhas were known to the world as the brave fighters. Besides, there is also a wide range collection of Nepalese army history and their dress and equipments.