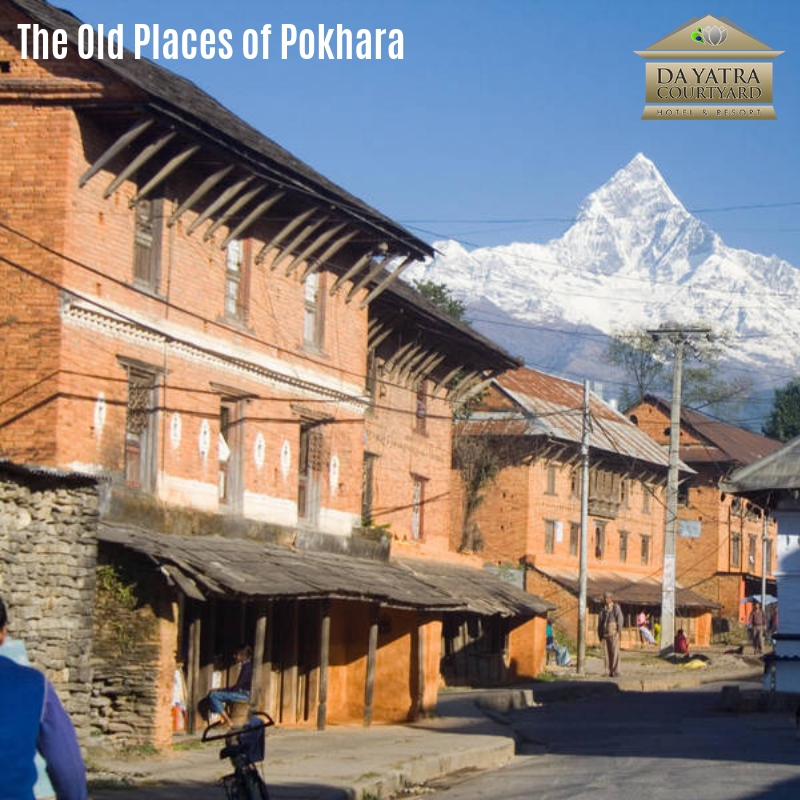 The Original Pokhara
The old places of Pokhara

Old Bazaar at the centre of Pokhara represents an ancient human settlement. Pokhara itself is a city of traditional home of Newari settlements. The bazaar has yet preserved its ancient buildings with their traditional design and architecture. Walking along the old Bazaar gives a glimpse of the ancient culture, tradition and architecture of Nepal that resemble ancient Kathmandu. Beside from lakeside, these are the places that you must visit to know about Pokhara. You can also get the taste of tradition, culture in these areas of Pokhara. You can find numbers of jwellers shop in the old bazaar area of Pokhara. You can also find the taste of the old Pokhara near to Bindabasini Temple which is located close to the Baglung Highway, its also the oldest temple in Pokhara. The sacred temple of Goddess Bindabasini is a symbol of wish fulfilling Devi. Everyday hundreds of devotees visit the temple. The temple area is also a perfect centre for sightseeing. If you are planning for Jomsom Muktinath Trek - a pilgrimage trek in the Annapurna region, a short visit to the temple in Pokhara will be blissful. Furthermore, from the hilltop of the temple, visitors can capture the spectacular vistas of high Himalayas around Annapurna range.